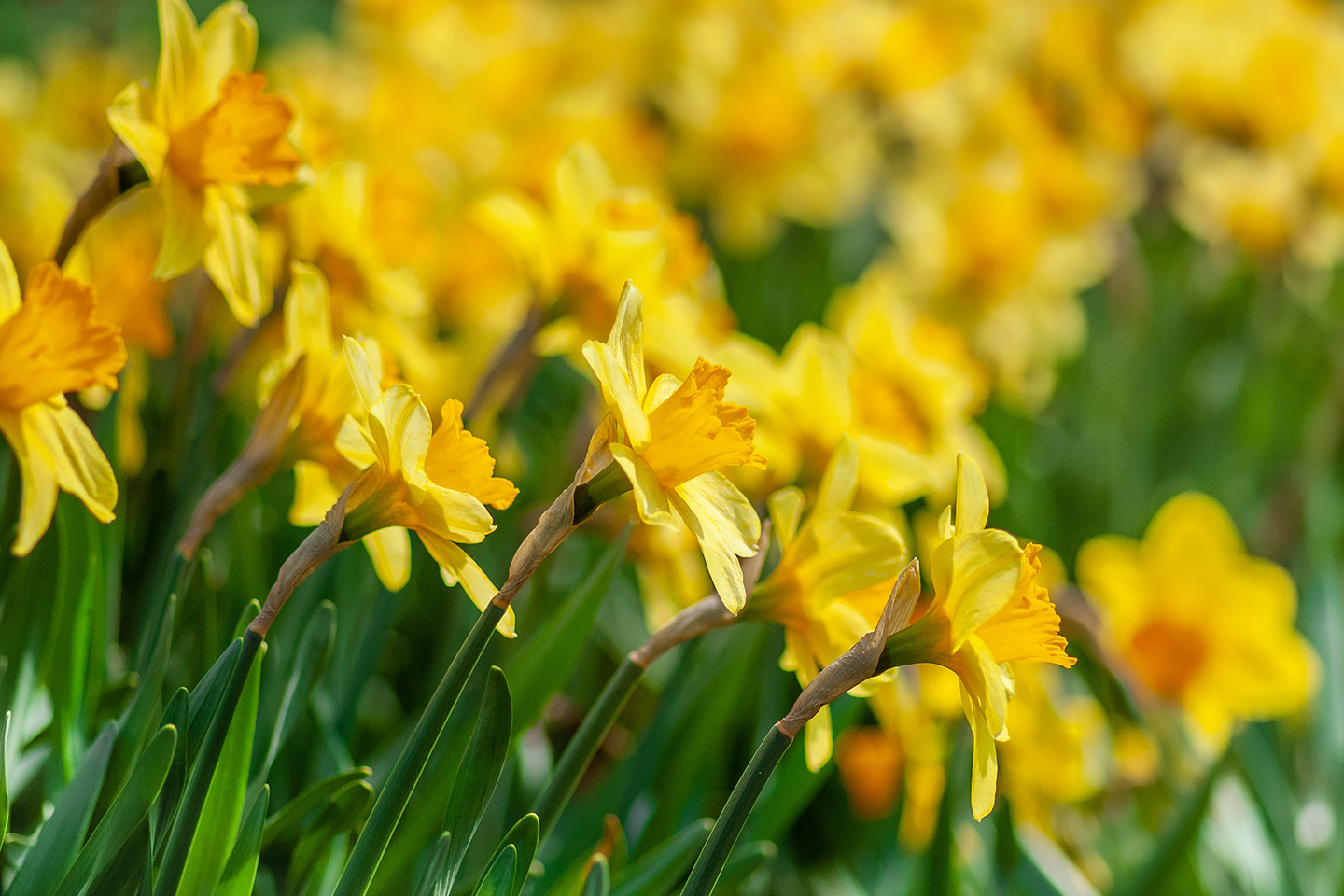 Spring is a little slow to make an appearance this year but the early signs are here. If your gardening mojo is still hibernating, start small with a little sprucing up this weekend. It takes surprisingly little to rejuvenate your winter garden so you needn't spend hours doing it, and you might find some more gardening enthusiasm for the coming months whilst you're outside!
Dead leaves
A quick sweep of the remaining leaves on your patio or decking area will make the world of difference visually – check behind pots and underneath benches for windswept piles.
Deck sweeping
Use a stiff outdoor broom to remove debris from the surface of your decking. Algae will grow on surfaces where there is light, moisture and nutrition, so best to avoid any build-up.
If you have Millboard decking, this only requires occasional cleaning – around twice a year. A common household detergent diluted with warm water will help lift dirt out of the grain, and a stiff brush used to scrub the surface of the boards, rinsing with plenty of clean water after cleaning.
For information on removing more stubborn stains or marks that may have occurred over winter, consult our Aftercare Guide.
Early weeds
Weeds are starting to make an appearance, so a quick once-over of the garden pulling them out whilst they're still young will help keep on top of them.
More flowers for free
Many spring bulbs benefit from being lifted and divided after flowering. If you've been enjoying winter aconites, snowdrops and crocus in your garden, you can divide after flowering and replant immediately to ensure an even bigger display the following year.
Plant spring containers
Hardy spring bedding plants such as pansies, violas, primroses and cyclamen are available now, and can be planted up with evergreen heathers and trailing ivy for a quick burst of colour outside your kitchen window.
Don't wait for summer
If you're keen to start growing veggies you can sow a pot of autumn and winter salad seed mix in a sunny position – 'cut and come again' varieties can be harvested three or four times before having to be resown.
Spending time sprucing up the garden in the spring sunshine can help blow away the cobwebs and get you geared up for bigger jobs once the weather improves!