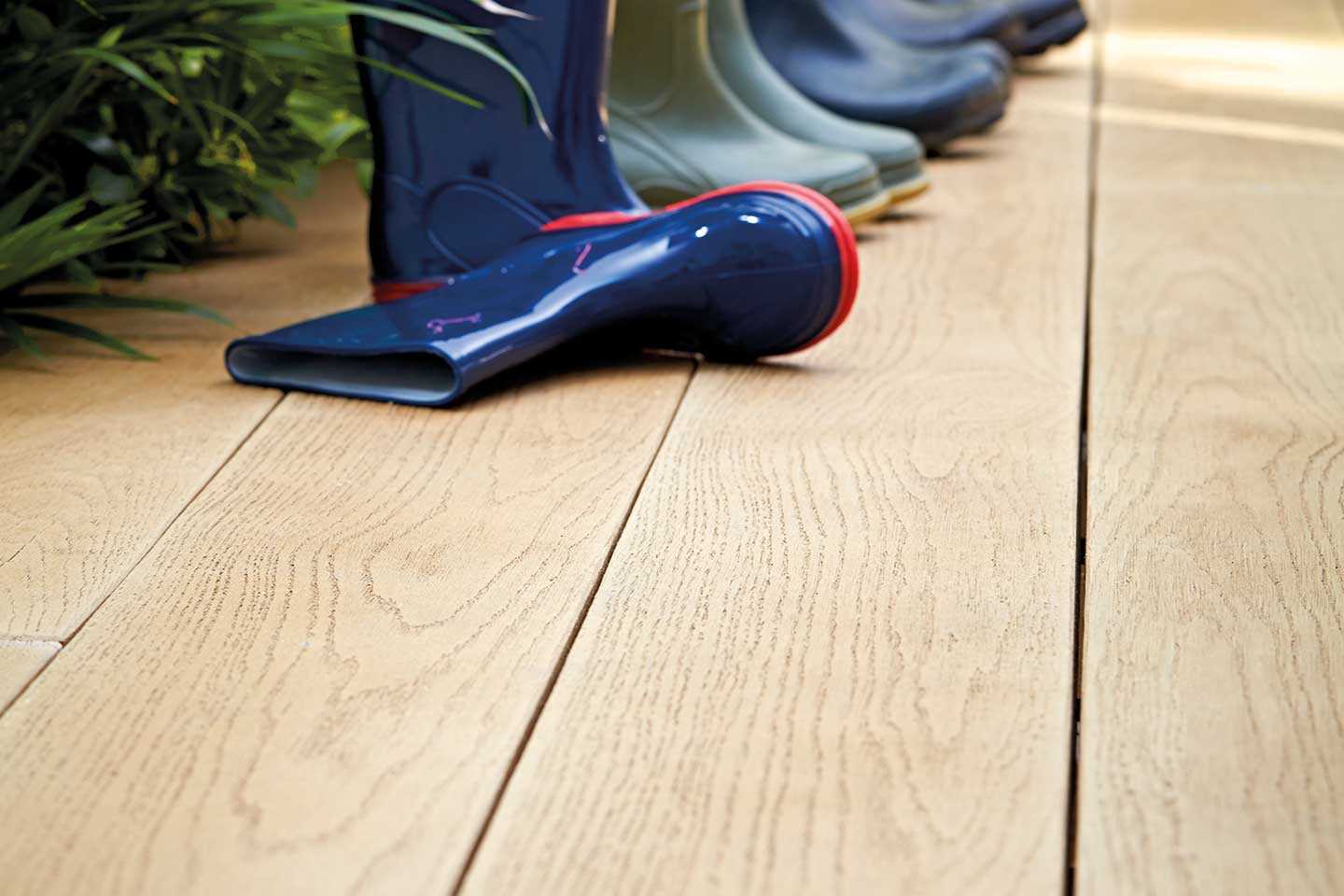 As the days get cooler we have started to retreat indoors and spend less and less time outside, but it is worthwhile giving your garden or outside space some TLC at this time of year just to ensure it is winter ready. Monty Don recently commented on Gardener's World that he sees 1st October as the first day of the year in gardening terms, so there is still plenty to do and it will stand you in good stead when spring arrives.
If you have enjoyed tender or tropical plants in pots on your patio during the warmer months, now is the time to keep an eye on the temperatures at night and either protect or store those plants somewhere warmer. Citrus plants will happily overwinter in a cool conservatory – make sure you keep any plants away from central heating.

Half hardy plants can be protected outside by grouping together in a sheltered spot for added warmth and shielding with one length of horticultural fleece. A top tip when planting half hardy plants into frost proof pots is to line the pot with bubble wrap when planting. It is worth consulting detailed advice on care for expensive or treasured plants such as tree ferns – they may have survived happily for years but just one bad winter can be fatal. If you are able to move things inside to a conservatory or garden shed, better to be safe than sorry.
Winter wet is fatal for some plants. Raise pots off surfaces that may become waterlogged using pot feet – it's important to keep the roots from freezing. Non-porous concrete or paved surfaces where water can pool are not ideal. Decking that allows water to drain away naturally is a much better prospect for your potted plants and shrubs. If you are worried about the maintenance of timber decking, Millboard decking is a worthwhile investment. Apart from its durability, ease of maintenance and slip-resistant qualities, it also comes in a range of beautiful finishes, allowing you to create whatever sort of garden canvas you wish.
Once you have tidied away and cosseted your more tender plants, you can turn your attention to a pared back winter garden that will provide colour and interest. Evergreen shrubs that have spent all summer in the wings, providing a backdrop for summer colour, can now take centre stage. But your garden needn't be without colour over winter. There are plenty of winter flowering shrubs such as camellia, sarcococca and Christmas box. And don't forget berry bearing shrubs such as holly, berberis and cotoneaster – the list is endless! Evergreen clematis 'Winter Beauty' flowers from December to February – it's lush foliage and waxy bell-shaped flowers will give some welcome respite during the winter months.
"Well into the winter months, ornamental grasses and seed heads on plants such as sedums and echinacea will provide structure and interest, as well as vital food for wildlife"
If you enjoy wildlife, don't be too efficient when clearing your garden. Well into the winter months, ornamental grasses and seed heads on plants such as sedums and echinacea will provide structure and interest, as well as vital food for wildlife. Bird tables and bird baths are particularly important for birds during the winter months as food and water can be scarce. Essentially a garden is a sensory experience (mindfulness experts recommend exercising your 5 senses for general relaxation and wellbeing) and the sound of wind rustling through dry grass or the simple sight of a robin popping in for a snack can be a joyful thing.
As always, Monty Don is right – 1st October is literally the opportunity for a whole, new design challenge in your garden. And if you're clever about it, those winter shrubs can still work hard for you into the warmer months. So whilst it's tempting to curl up with a good book and a cup of hot tea until spring – it's all the more rewarding after a few hours of relaxing pottering outside. Gardening is simply good for the soul, so don't let winter stop you.