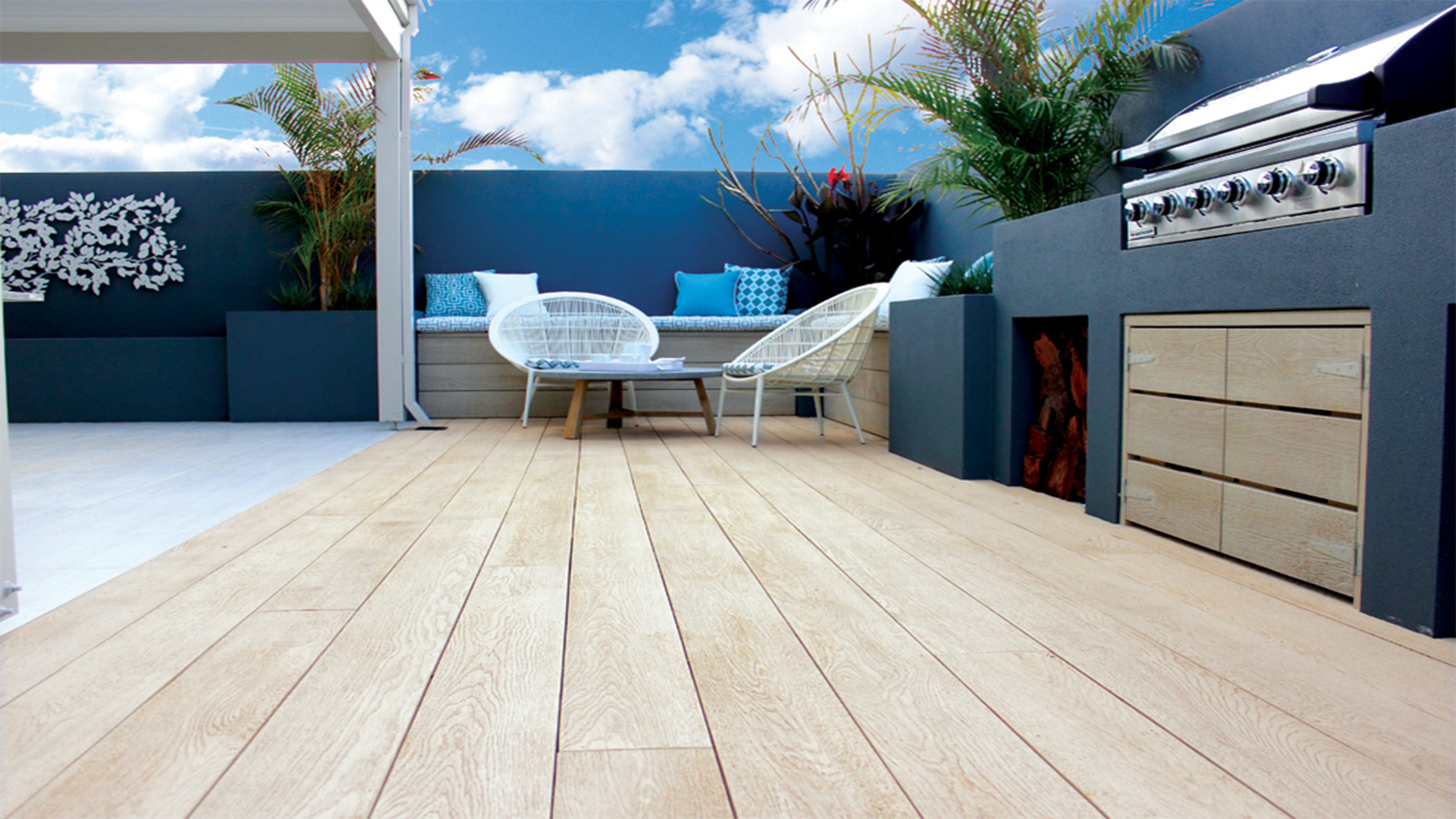 At Millboard, we've witnessed a significant shift towards embracing outdoor living spaces as extensions of our homes. Homeowners today seek to create inviting, functional, and stylish outdoor areas that connect seamlessly with the natural surroundings.
Natural Materials, Timeless Beauty:
The allure of incorporating natural materials in outdoor décor has never been stronger. Our premium composite decking and cladding solutions at Millboard beautifully capture the essence of real wood, while offering unparalleled durability and low maintenance. With an array of natural wood grain finishes, Millboard effortlessly blends outdoor spaces with the surrounding environment, creating a timeless appeal that resonates with modern aesthetics.
Seamless Transitions:

Innovative designs are at the heart of Millboard, allowing for seamless transitions between indoor and outdoor living areas. By mirroring the beauty of nature, our decking and cladding blurs the lines between the two spaces, creating a harmonious flow that brings the outdoors in and vice versa. This fluidity not only enhances the visual appeal of the home but also amplifies the overall living experience.

Comfortable Outdoor Living:
We understand the importance of comfort and relaxation in outdoor spaces. Millboard's unique material composition provides a pleasant and inviting surface for a wide range of outdoor activities. Whether you're hosting a barbecue with friends or unwinding with a book on a lazy afternoon, our decking provides the perfect foundation for creating an appealing outdoor living space.
Eco-Friendly Choices:
Sustainability is fundamental to modern living, and at Millboard, we take pride in our eco-friendly practices. Using recycled materials, we reduce our environmental impact without compromising on product quality or aesthetics. By choosing Millboard, homeowners can feel confident in their commitment to sustainable living and responsible consumer choices.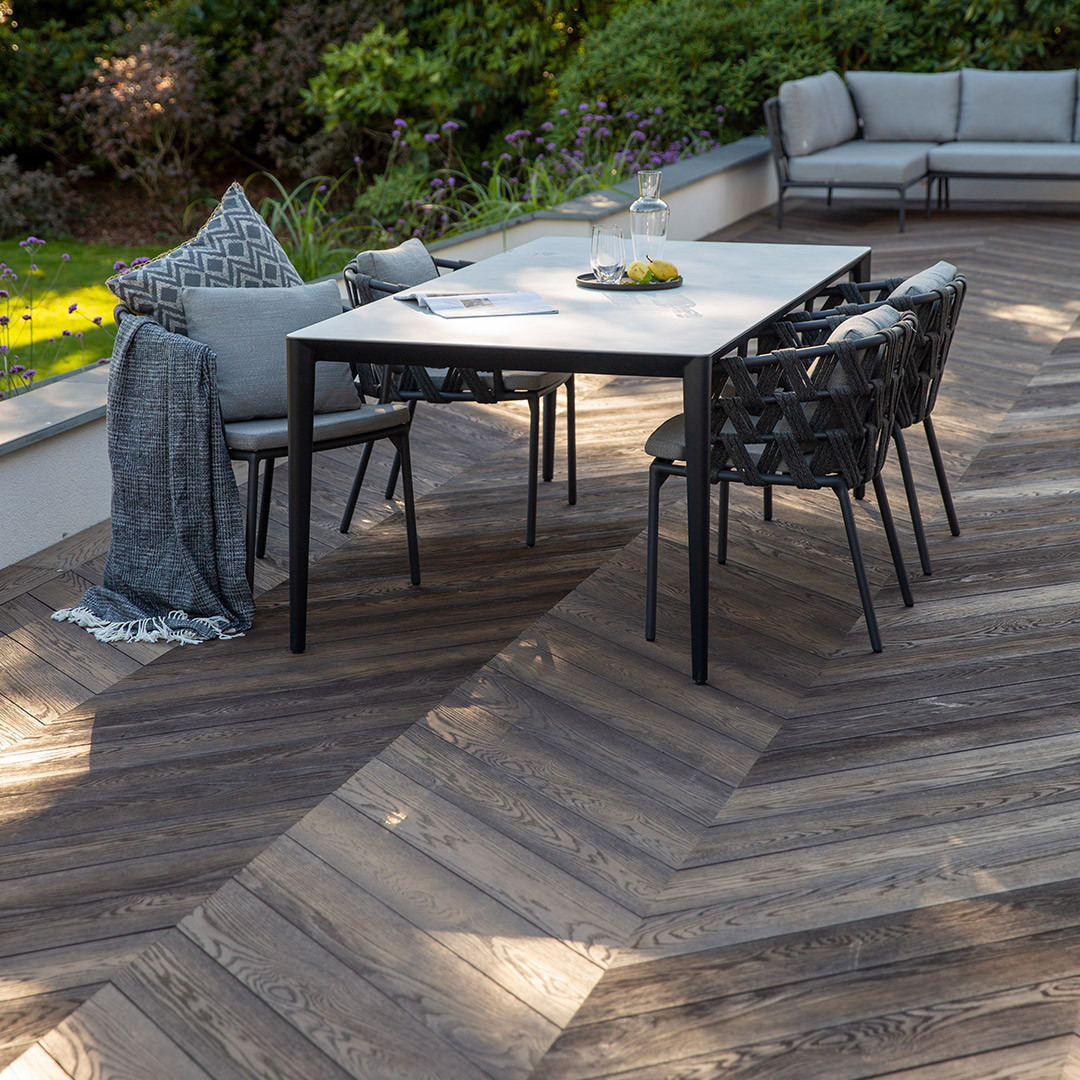 Versatile Design Possibilities:
Our wide range of decking colours, finishes, and sizes allows for versatile design possibilities. Whether you're creating a contemporary urban oasis or a traditional countryside retreat, Millboard seamlessly integrates into any home décor style, complementing your vision and enhancing the overall visual appeal.

Low Maintenance, High Impact:
In today's fast-paced world, low-maintenance solutions with high impact are in demand. Millboard's composite decking and cladding requires minimal upkeep, ensuring more time for relaxation and enjoyment. Its resistance to weather, fading, and staining guarantees lasting beauty, making it a wise investment in the long run.

Bring Your Vision to Life
At Millboard, we continue to lead the way in offering innovative, sustainable, and stylish solutions as outdoor home décor trends evolve. With our products, homeowners can truly embrace the outdoors, transforming their spaces into breathtaking havens that inspire a deeper connection with nature and elevate the overall living experience.
Whether you envision a tranquil garden retreat, a lively entertainment area, or a cosy outdoor sanctuary, Millboard has the perfect outdoor décor solution to bring your dreams to life. Discover the boundless possibilities with Millboard and create an enchanting outdoor space that mirrors the beauty of nature right in your own backyard.

To find your perfect decking or cladding, why not order some free samples of your favourite designs and experience the authentic beauty of Millboard first-hand.